Try these Brownie Cupcakes with Cream Cheese Frosting!
If you need to get your chocolate fix then look no further than this amazing brownie cupcakes with cream cheese frosting recipe. The rich chocolate flavor coupled with the creamy, sweet frosting is the perfect ending to a hard day. Brownie cupcakes are a combination dessert for those of us who just can't make up our mind. It's a little bit of brownie and a little bit of cupcake all rolled into one. Why choose when you can have it all?
You may be a little skeptical about trying a low carb cupcake, but trust us when we say that you won't be disappointed. The almond flour reduces the carb count without sacrificing the texture. It's the same chocolate taste you know and love, but a few minor alterations make it keto-friendly. You don't have to miss out on amazing flavor to stay true to your diet!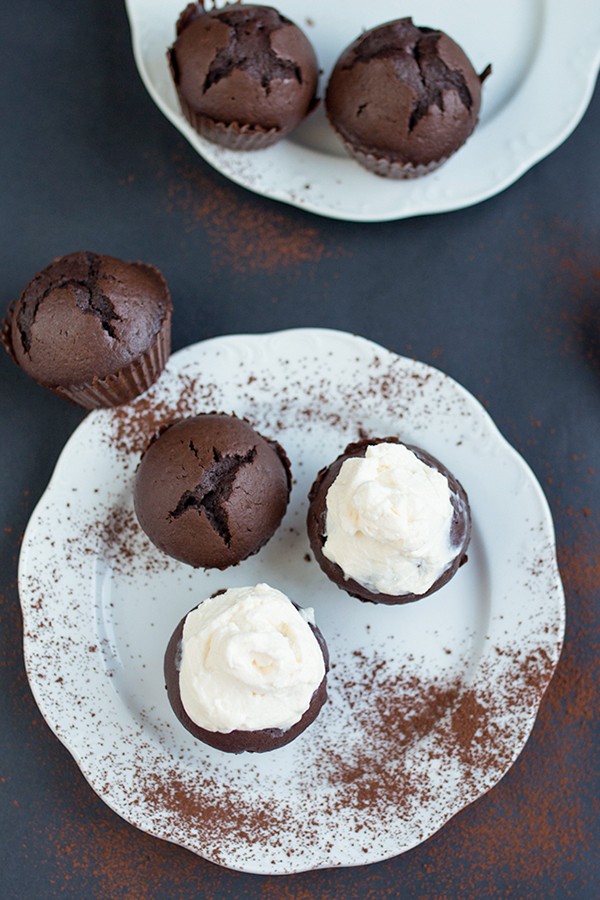 If you have a few minutes to spare then baking up these delicious cupcakes is an absolute must. This sweet dessert is the perfect blend of creamy and decadent and it's sure to satisfy your cravings. Plus, who doesn't love the smell of cupcakes fresh out of the oven?!
Whether you need a recipe for a birthday treat or simply want a delicious after-dinner dessert, brownie cupcakes with cream cheese frosting is sure to hit the spot. In as little as 45 minutes you can enjoy this amazing keto dessert that is rich in flavor and low in carbs.  Keep in mind, there's no sugar added so this is a great dessert for those on a sugar-free diet. This is the perfect idea if you need a dessert for a larger crowd that may have dietary restrictions.  A dessert can't get much better than that! Try it out for yourself to see how incredible it is!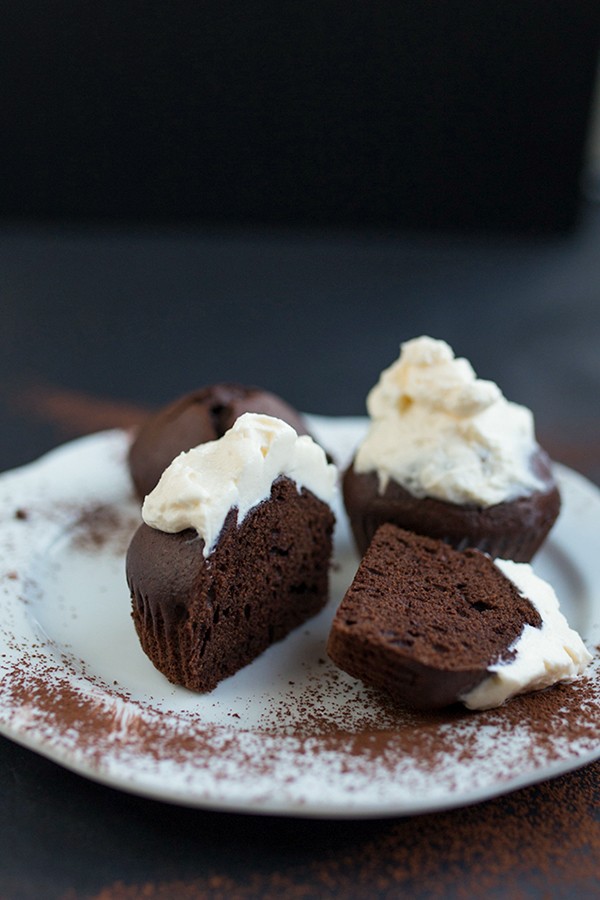 Preheat the oven to 325°F and line a muffin pan with paper liners.

Whisk together the almond flour, cocoa powder, baking powder, and salt in a bowl.

In a small saucepan, whisk together ¾ cup butter and the unsweetened chocolate.

When the chocolate and butter are melted, stir smooth then whisk in the granular erythritol, 1 teaspoon vanilla extract, and the liquid stevia extract.

Remove from heat and let cool for 5 minutes.

Once cooled, whisk in the eggs, one at a time, then stir in the dry ingredients until smooth.

Spoon the batter into the prepared pan, filling them about 2/3 full.

Bake the cupcakes for 16 to 20 minutes until a knife inserted in the center comes out clean then cool to room temperature.

To prepare the frosting, beat the cream cheese and the remaining butter until creamy.

Beat the powdered erythritol and ½ teaspoon vanilla extract until light and fluffy then frost the cupcakes as desired.
We provide nutritional information for our recipes as a courtesy to our readers. The data is calculated using the MyFitnessPal app. We remove fiber and sugar alcohols, including erythritol, from the final carbohydrate count since they do not affect blood glucose levels in most individuals. We try to be as accurate as possible but we encourage you to calculate nutritional information on your own.
Have You Tried These Delicious Recipes?